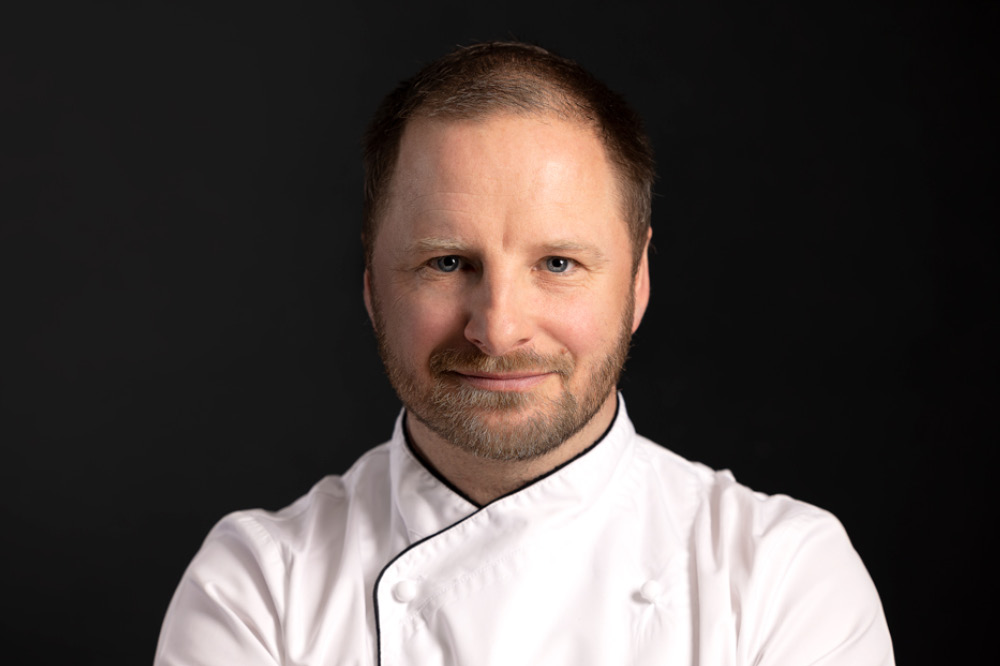 FOOD PHILOSOPHY
A passion and desire to explore
new gastronomical territory
Interview with our chef Tobias
How do you think about cooking?
For me, all meals are equally important. I want my guests to enjoy well-prepared food where we take the time to treat the ingredients with the utmost respect.
In order to be able to deliver a great end result, it is important that everyone in the kitchen cooperates, participates and contributes. All of us in the kitchen here at Steningevik aspire to meet the guests' varied expectations and needs in a creative and exciting way.
Where do you find inspiration?
I get inspired from many different places — from talented chefs and colleagues that I have worked with over the years, to travelling and discovering new places.
But the biggest source of inspiration is the fact that my team in the kitchen has an endless passion and desire to explore new gastronomical territory. We play around with new ideas every single day and it's through this process that we create a drive and commitment to the kitchen that has proved extremely successful so that we can always perform at the very highest levels.
What is the experience you want to give to your guests?
We want our guests to experience our food as being modern, a little exciting, and always very very good. When our guests return home, we want our meals to be a memory with a taste for more in the future.
Visit us on social media
FIND US HERE