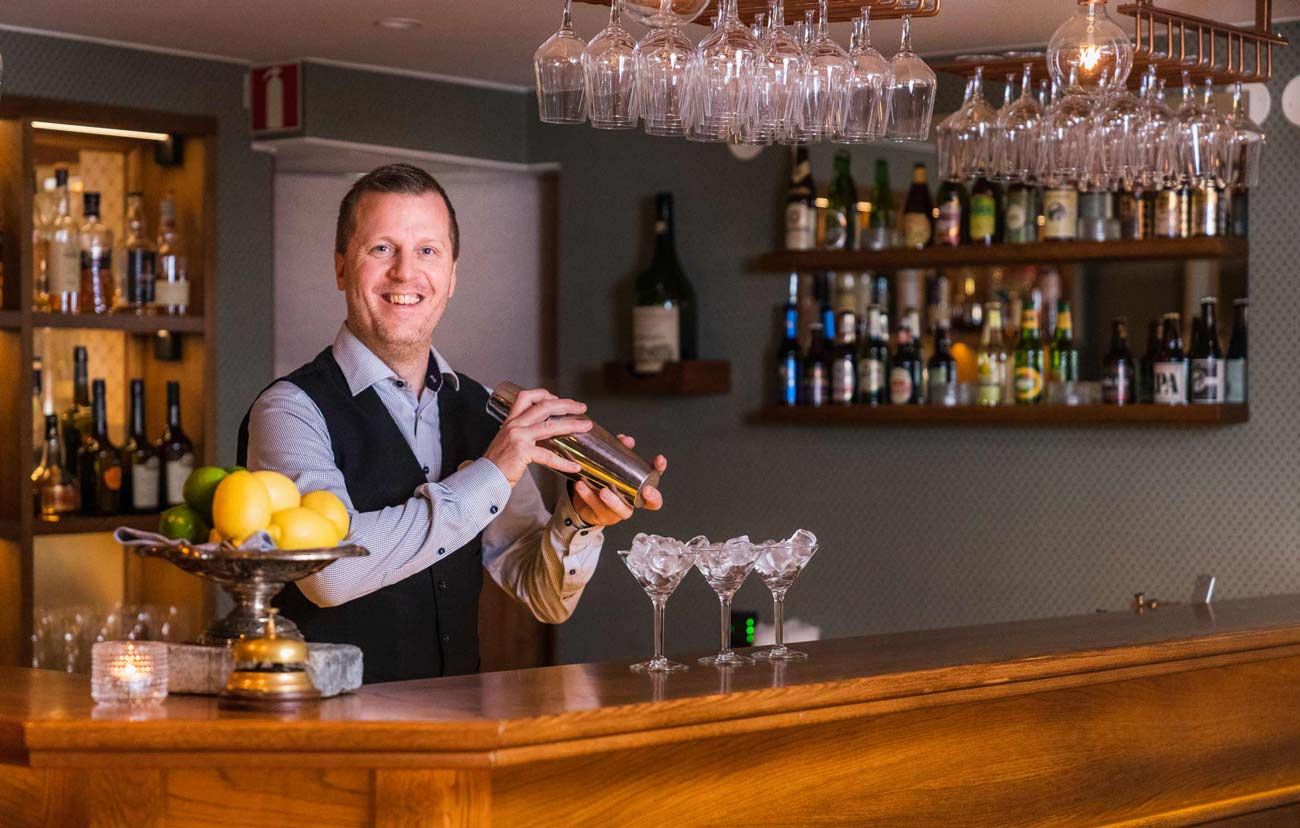 DRINK PHILOSOPHY
Drinks that capture
and enhance the taste
Interview with our restaurant manager Johan
Johan is our restaurant manager and has worked here at Steningevik for many years. Besides a solid knowledge of the restaurant business he has also been educated as a sommelier.
How do you think about putting together Steningevik's drink menu?
I am always looking for exciting wines that will enhance the experience of the meal and that will become new forays for our guests. I look for wines from all over the world — wines from France, Italy, and Germany are particularly close to our heart.
When it comes to beer, we place the greatest emphasis on local breweries such as Sigtuna and Knivsta, which deliver master-class levels of beer. We also offer beer from international breweries to round out the list.
How do you go about creating drink packages?
I try to design a gradual rise in flavours over the course of the meal, beginning with the starter, then the main course, and culminating in dessert.
When we prepare our menus we try to pair wines (the drink packages most often come with wines) together with the food. We have discussions with our chefs to determine whether we need to adjust some of the flavours such as acidity, salt etc. in order to really bring the experience together with the drink to create the best experience possible.
We also work constantly to find nice non-alcoholic options that pair well with our dinners and all of our alcohol-free packages are created according to the exact same principles I just mentioned.
What is the experience you want to give to your guests?
A meal of class with personalized service, timing, and the precise drinks that will really elevate the meal. I want our guests to feel confident that the beverage packages we have developed fit the food we serve.
Visit us on social media
FIND US HERE