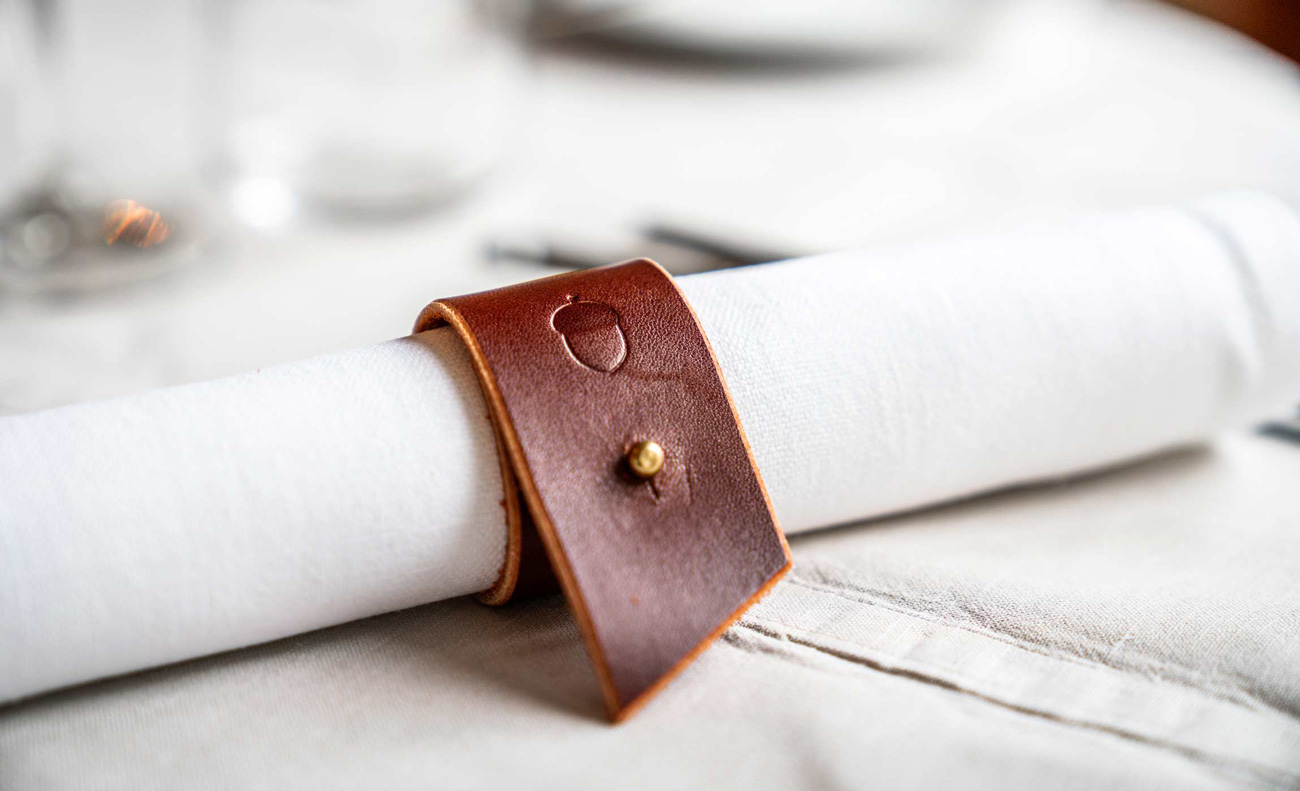 FOOD & DRINK
Quality & Taste
Meals to remember
International world-class menus
We are extra proud of the food experiences we provide with our conferences. Our chefs have previously run a two-star Michelin restaurant and know exactly what it takes perform at the highest levels. For those inclined to drinks and spirits, our experienced sommeliers can make excellent suggestions from our wine selection to propose something that will elevate the meal even further.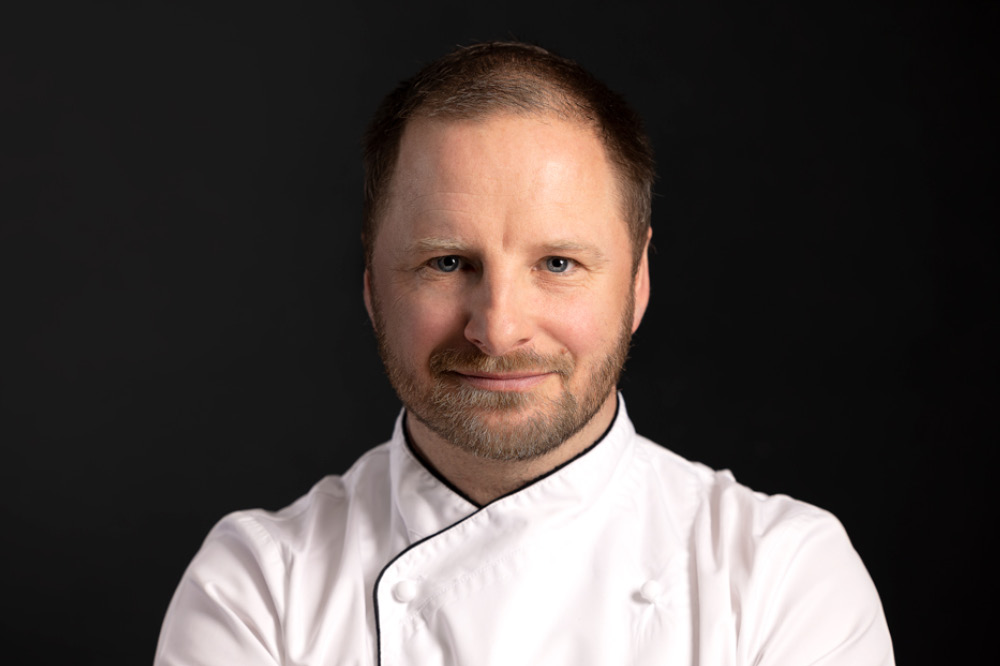 FOOD PHILOSOPHY
Care and quality
Our chef Tobias has been with us for over 10 years. He is deeply passionate about cooking and this passion comes through in every single dish. Here he briefly talks about how he views his cooking.
"We work with only the best ingredients and suppliers. All of our dishes are prepared entirely from scratch and we always respect our ingredients. We put as much care into preparing the food as we do into serving it with both knowledge and joy, all so that you as our guest receive a memorable overall experience. "
SPECIAL DIETS
Something for everyone
It is important to us that all our guests can enjoy excellent meal experiences. To that end, we try to be as inclusive as possible, for example by using lactose-free ingredients in our cooking wherever possible. If you or someone in your group has special dietary restrictions, it is important to let us know well in advance. Everyone at the table deserves to have fine gourmet memories that will last a lifetime.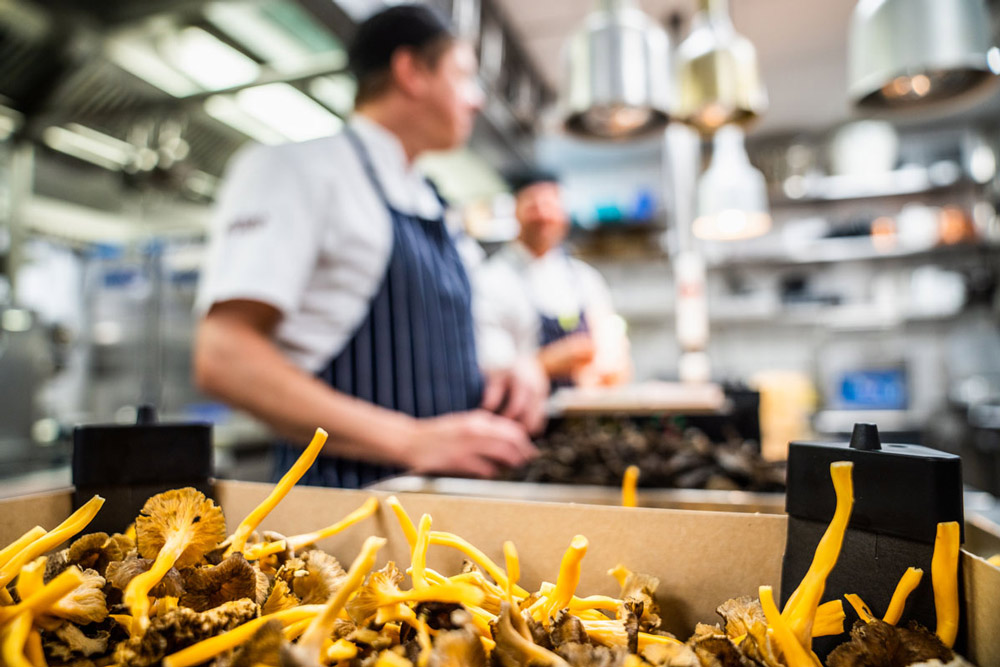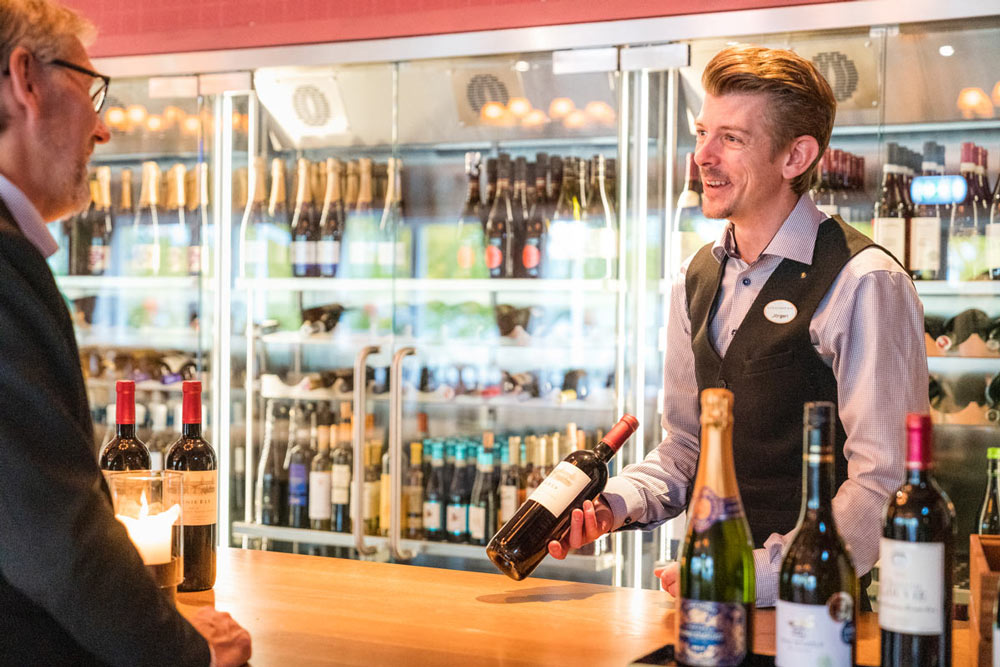 DRINKS
Exciting drinks that enhance the experience of the meal
A meal is perfected when served with that ideal complementary drink. Our sommeliers are always happy to suggest wines and other beverages that will pair beautifully with the food. If you feel the least bit uncertain about the choice of wine, you can safely hand over that decision to us, or feel free to discuss the options with our friendly and knowledgeable sommeliers. We have a wide range of wines to suit all tastes.
DINNER
The crown jewel
Start off the evening with a refreshing glass of sparkling in the lounge. We'll then show you to your table, a fine and elegant setting adorned with linen tablecloths and starched napkins. From here you will be served a luxurious three-course dinner, along with an extra side dish, before ending the meal with an array of cheeses from a local producer. Our attentive and experienced staff will guide you through the menu throughout the entire dinner.
BREAKFAST
A great start to the day
Good morning! Enjoy the myriad delights of the dining room, replete with the scent of freshly baked bread, the candles gently flickering in the light, and calm music in the background. Browse through our selection of delicious cheeses, charcuterie, home-made jams, fresh vegetables, hot dishes, and so much more. Then take a seat overlooking the gorgeous lake and browse the newspaper to get your day started — a truly excellent beginning.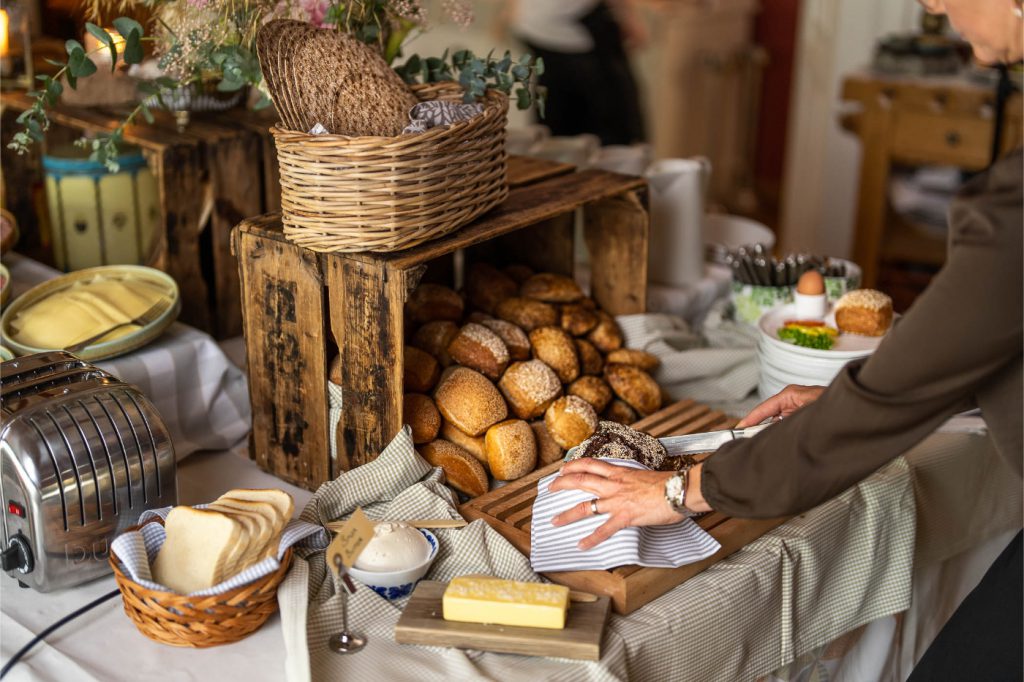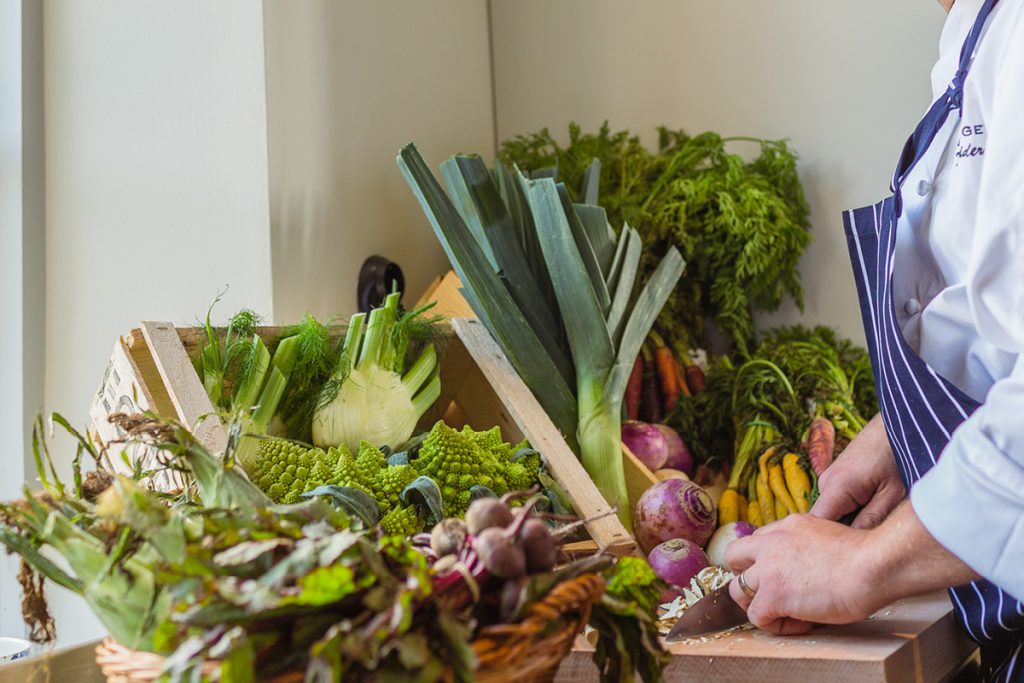 LUNCH
Lots to choose from
A delicious buffet greets you for lunch. Every day we serve up a hearty meat dish and a fish dish, along with soup, pie, lovely salads, homemade bread, and an excellent selection of tasty cheeses. There's something for everyone, and you are welcome to help yourself to as much as you wish.
COFFEE BREAK
Extra allt
Here we've rounded up all the goodies you can dream of: pastries, cold meats, vegetables, cheeses, healthy fruits & vegetables, and a whole lot more. We've got something for everyone: you decide what you want and how much of it you're in the mood for. It's the perfect time for that cup of freshly brewed coffee or espresso.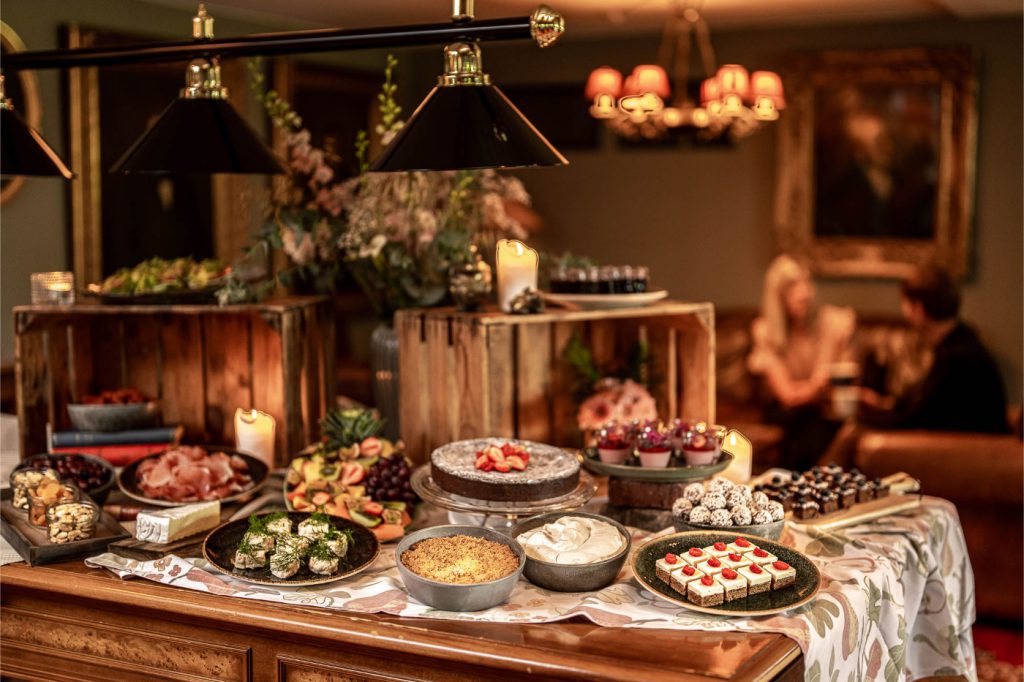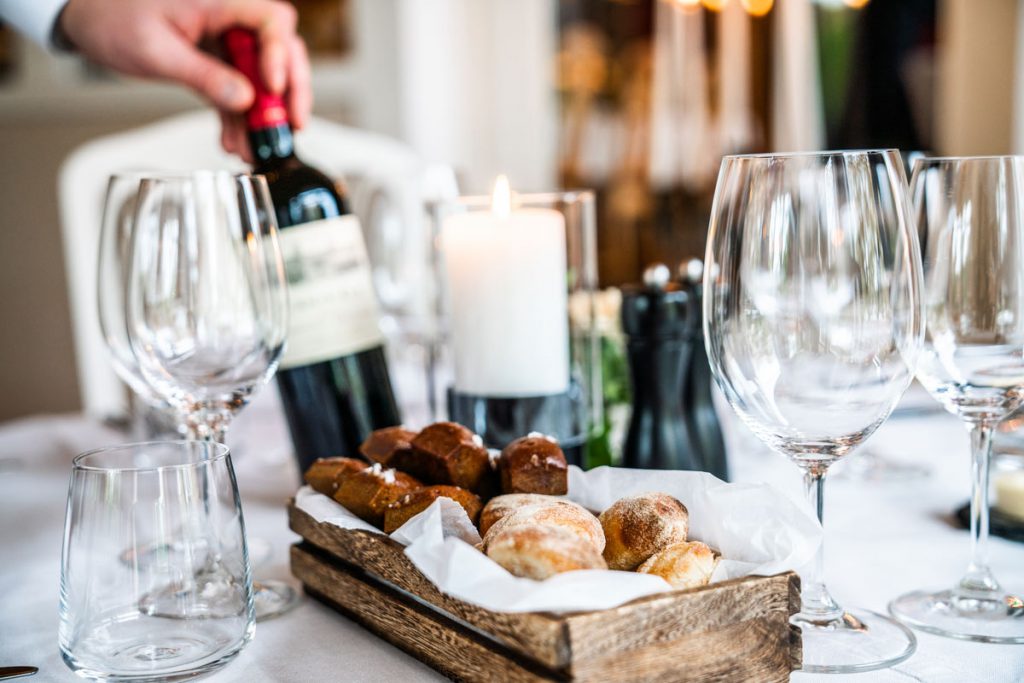 Visit us on social media
FIND US HERE